Luconi NYC
689 E 187th St Ste 1, Bronx, NY 10458
Order now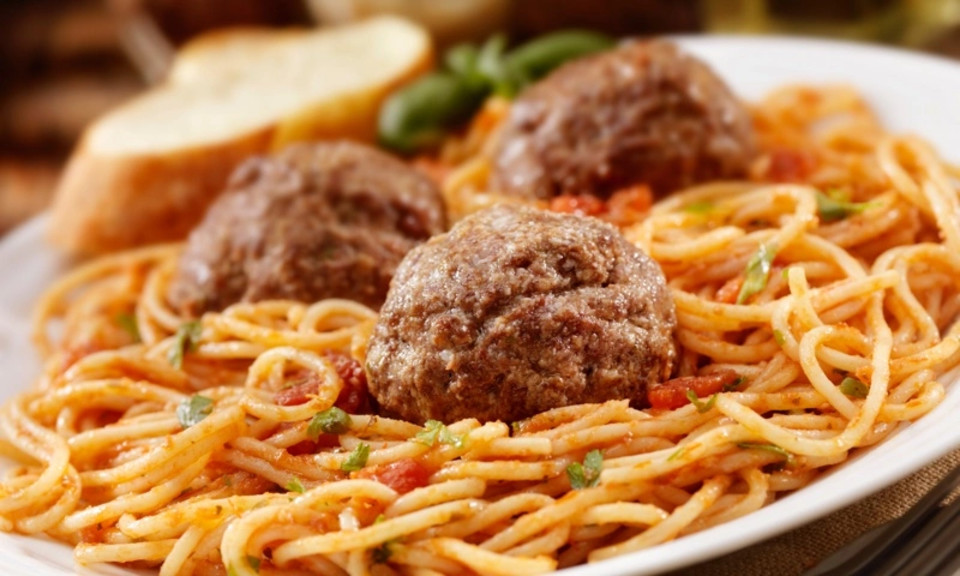 Daniel
Cant say enough about this place! If youre in the Belmont/Little Italy area of the Bronx you need to give this a try. Full Moon pizza down the block doesnt have anything on Luconis.

Reasons why:

- The pizza sauce is MUCH better. (I like a slightly sweeter sauce)
- People who work there are much friendlier
- Better prices
- Delivery is very fast

*FRIED OREOS* - nowhere offers these except street festivals. And those pale in comparison to the ones offered here. Always fresh and delicious.

My favorite NY pizza place in over 10 years!
Sokuen
Super nice employees, very friendly, and very professional. They made me feel very welcome, I've bumped into some unsavory characters around in the area, but they were very nice, and topping that (no double pun intended-eh okay yea it waz ) the food was well done. When I bit into the chicken wing totally forgot it was spicy, but it was soooo good. Good people, good food, good service. That's how you do it.
Tiyana
It might be my pregnancy, but this is the happiest that pizza delivery has ever made me. Arrived EARLY and was 100% correct. Delivery guy was polite. Ive gone in and got the lunch special before and it taste just as good as it did then. AAANNNDDD there was a coupon available when i paid. Whoever complained about the sauce is juat trying to be a critic. This experience was EVERYTHING. FO LIFE!
Manuel
Excellent food, great service! The Luconi pie in particular is outstanding! The staff is friendly and polite, there was an issue with my order and they called and corrected it immediately. The driver was also great, keeping a smile on his face even after my neighbor was rude to him. I will definitely be ordering again and recommending Luconi NYC to friends, family and co-workers.
Peter
Best place in the neighborhood. Fried Oreos were on point and the pizza and the heros are my favorite. Love the staff theyre always making jokes and going the extra mile just to make sure me and my family come back. Definitely my go to spot whenever Im around or just dont feel like making food at home.
Dione
I loved my food!!! So I had ordered the Chicken Marsala along with a Chicken soup, fried Oreos, and a Chicken Parm hero (Im sick so I had to get dinner for the husband ) I received a call from the restaurant and a very charming and sweet young lady informed me that they ran out of Marsala wine because they are all out of Chicken Marsala (note to self: must order EARLIER THEN ). I subbed it for the Chicken Piccata and it is delicious. The Chicken Hero and soup were a perfect combo for my cold!!! The Fried Oreos reminded me of being in the Feast of San Genaro . You could taste the freshness of the ingredients and the delivery was fast( Im more than a mile away from Luconis ). Thank you so much for your attention to detail....And Ill be ordering from here wayyy more now!!!
Jon
The food was amazing. It came nice and hot, and on time more importantly!! I will definitely be ordering from them again, and the portion size was great as well. They were also professional enough to call me to let me know that the type of soda I had ordered had run out, so they gaveme other options. Any ither place would have just sent any kind of soda based on assumptions. Love the food and the service. AMAZING PLACE!!
Brenda
Food was delivered early in about 30 mins and the food arrived hot! My family was pleased with how hot and fresh the food was. Chicken parmigiana was good as well as the lasagna.. the penne vodka sauce was bland, but pasta was cooked perfectly!garlic bread toast was awesome! Will definitely order again! Looking forward to trying their pizza.
Brianna
The pasta from here is outstanding i had the manicotti and lobster ravioli this will be my go to restaurant for Italian food and along with the garlic bread is also fresh and tasty
Maria
Great food! Came hot and earlier than expected. Only thing was that I'm just surprised that they don't give some kind of bread with any pasta dishes? Still really good food!
About us
Dessert, Dinner, Italian, Lunch Specials, Pasta, Pizza, Sandwiches
Today

Delivery: 11:00 AM - 11:00 PM

Takeout: 11:00 AM - 10:00 PM

Delivery

Monday:

11:00 AM - 10:00 PM

Tuesday:

11:00 AM - 10:00 PM

Thursday:

11:00 AM - 10:00 PM

Friday:

11:00 AM - 11:00 PM

Saturday:

11:00 AM - 11:00 PM

Sunday:

11:00 AM - 10:00 PM

Takeout

Monday:

11:00 AM - 10:00 PM

Tuesday:

11:00 AM - 10:00 PM

Wednesday:

11:00 AM - 10:00 PM

Thursday:

11:00 AM - 10:00 PM

Friday:

11:00 AM - 11:00 PM

Saturday:

11:00 AM - 11:00 PM

Sunday:

11:00 AM - 10:00 PM